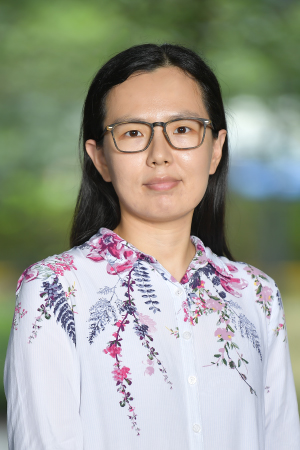 Guyue (Grace) Liu
Welcome! I'm Guyue (Grace) Liu, a postdoc researcher at Carnegie Mellon University Cylab working with Prof. Vyas Sekar. I received my Ph.D. from The George Washington University and I was advised by Prof. Timothy Wood. Before that, I received my B.S. from Beijing University of Posts and Telecommunications.
⭐️ I am on the job market!
Research Interests
Networking, Systems, and Security
Trustworthy Networks, Cloud & Edge Computing, The Internet of Things (IoT)
News
Jan-2021: Invited to co-chair OSDI 2021 artifact evaluation.
Oct-2020: Invited to give a talk at CyLab Partners Conference on auditable service chaining.
July-2020: Our paper AuditBox on correctly auditing service chains will appear at NSDI 2021.
June-2020: I will serve on the poster PC and N2Women mentor of SIGCOMM 2020.
May-2020: Our paper EdgeOS on new isolation abstraction for edge applications will appear at ATC 2020.
Feb-2020: I will serve on the shadow PC and poster PC of IEEE S&P 2020.
Nov-2019: Invited to attend the Facebook/N2Women event and visit Facebook's FTW Data Center.
Oct-2019: I am honored to be selected as 2019 Rising Stars in EECS and participated the workshop at UIUC.
Aug-2019: Invited to attend the NSF NeTS Early Career Workshop.
July-2019: I am honored to be selected as one of ten N2Women Rising Stars in 2019.
May-2019: I have successfully defended my PhD thesis and will join CMU as a postdoc researcher.
Older news

Sept-2018: Our work REINFORCE on providing efficient failure resiliency for NFV has been accepted to CoNext 2018.
June-2018: I will be spending the summer at Microsoft Research - Cambridge, UK.
May-2018:  Our work Microboxes on creating modular TCP stacks for network functions has been accepted to SIGCOMM 2018, see you in Budapest!
Apr-2018:  Our paper SMR on scalable memory reclamation has won the Best Student Paper Award of RTAS 2018!
May-2017:  ONVM-Multi has been accepted to KBNets 2017! Try our onvm-snort.
Aug-2016:  Two papers NetAlytics and SDNFV have been accepted to Middleware 2016, see you in Trento!
May-2016:  Our paper OpenNetVM has been accepted to HotMiddlebox 2016, I will be presenting it in Brazil!
Apr-2016:  I will be doing a summer internship at Hewlett Packard Labs.
Mar-2016:  I will be presenting our work NetAlytics at AT&T Research Academic Summit.
Awards and Honors
2019 Rising Stars in EECS, Oct 2019
N2Women Rising Stars, July 2019
IEEE RTAS Best Student Paper Award and Outstanding Paper, Apr 2018
First Place in 22nd GENI Engineering Conference Competition, Mar 2015
GWU 2015 SEAS R&D Showcase Finalists, Feb 2015
HP Helion OpenStack Scholarship (4/200), Dec 2014
Outstanding Student Cadre of BUPT, Sept 2011
Winner of Summer Research Project in London, July 2011
Travel Grants: GENI Summer Camp'14,SIGCOMM'14, NSDI'15, SOSP'15, Middleware'16, CRA-W Grad Cohort'16, CPS Week'18, Grace Hopper'18, SIGOPS Summer School'18, AT&T Summit'19, Facebook Women Event'19, Rising Star Workshop'19, NSF Early Career Workshop'19
---
Guyue Liu@CMU Last updated: Jan 12, 2021