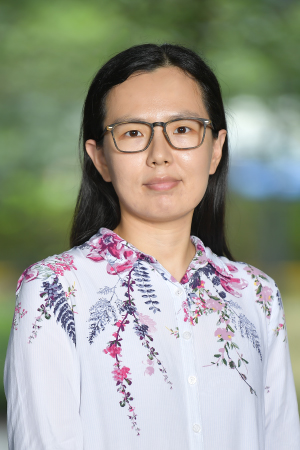 Guyue (Grace) Liu
Welcome! I'm Guyue Liu, a PhD student in the Department of Computer Science, George Washington University. I am part of the Cloud Systems Lab and my advisor is Prof. Timothy Wood. Prior to joining GWU, I received my B.S. from Beijing University of Posts and Telecommunications in 2012.
My research interests include Network Function Virtualization (NFV), Software-Defined Networking (SDN) and Cloud Platform.
News
May-2018: Microboxes is accepted to SIGCOMM 2018, see you in Budapest!
Apr-2018: Our RTAS paper on scalable memory reclamation won the best student paper award!
May-2017: ONVM-Multi is accepted to KBNets 2017! Try our onvm-snort.
Aug-2016: NetAlytics and SDNFV are accepted to Middleware 2016!
May-2016: OpenNetVM is accepted to HotMiddlebox 2016, I will be presenting it in Brazil!
Apr-2016: I will be doing a 2016 Summer Internship at Hewlett Packard Labs.
Mar-2016: I will be presenting our work NetAlytics at AT&T Research Academic Summit.
Publications
Research Experience
Research Intern, Hewlett Packard Labs, Jun 2016 - May 2017

Project: A Scalable and Predicable NFV Platform for Rack-Scale Architecture
Mentor: Jean Tourrilhes

Network Systems Research Intern, BBN Technologies, Summer 2015

Project: Real Time Network and Application Performance Monitoring Framework
Mentor: Niky Riga

Research Intern, Chinese Academy of Sciences, Sept 2011 - May 2012

Project: Optimizing Network Performance of Virtual Machine Live Migration
Mentors: Yuzhong Sun and Ying Song

Summer Intern, Queen Mary, University of London, Summer 2011

Project: Elastic Message-oriented Middleware System on Top of Cloud Platform
Mentors: Yasir Alfadhl and John Bigham
Teaching Experience
Guest Lecturer, George Washington University, Fall 2015

Global Environment for Network Innovations (GENI) Tutorial

Teaching Assistant, George Washington University, Fall 2013 - Spring 2015

CSCI 2113 Software Engineering

Teaching Assistant, Stony Brook University, Fall 2012 - Spring 2013

ESE 123 Introduction to Electrical and Computer Engineering
ESE 124 Computer Techniques for Electronic Design I
Awards and Honors
HP Helion OpenStack Scholarship, Dec 2014
GWU 2015 SEAS R&D Showcase Finalists, Feb 2015
IEEE RTAS Best Student paper, Apr 2018
ACM SIGCOMM Travel Grant, Aug 2014, Aug 2016
CRA-W Grad Cohort Travel Grant, Apr 2015, Apr 2016
ACM Travel Grant for attending Diversity'15 and SOSP'15, Oct 2015
USENIX NSDI Travel Grant for attending NSDI'15, May 2015
GWU Women Scholarship for attending Grace Hopper'14, Oct 2014
NSF Student Scholarship for GENI Summer Camp'14, July 2014
First Class Academic Scholarship of BUPT, Sept 2009, Sept 2011
Outstanding Student Cadre of BUPT, Sept 2011
Winner of Summer Research Project in London, July 2011
---
Guyue Liu@GWU Last updated: May 26, 2018